Tire-Lift for HUMMER H1
H1 SPARE TIRE CARRIER - MECHANICAL ASSISTED RAISE/LOWER
H1 owners know exactly what to expect when it comes to off road performance. The serious off roader also knows that you must be prepared for the worst when you're miles from the nearest service garage.
Click Here for H1 Product Literature
Click Here for
Product Prices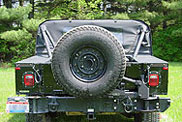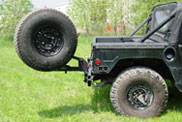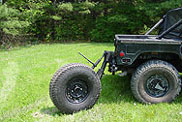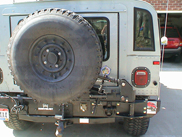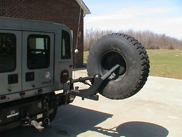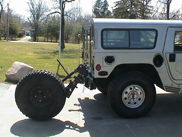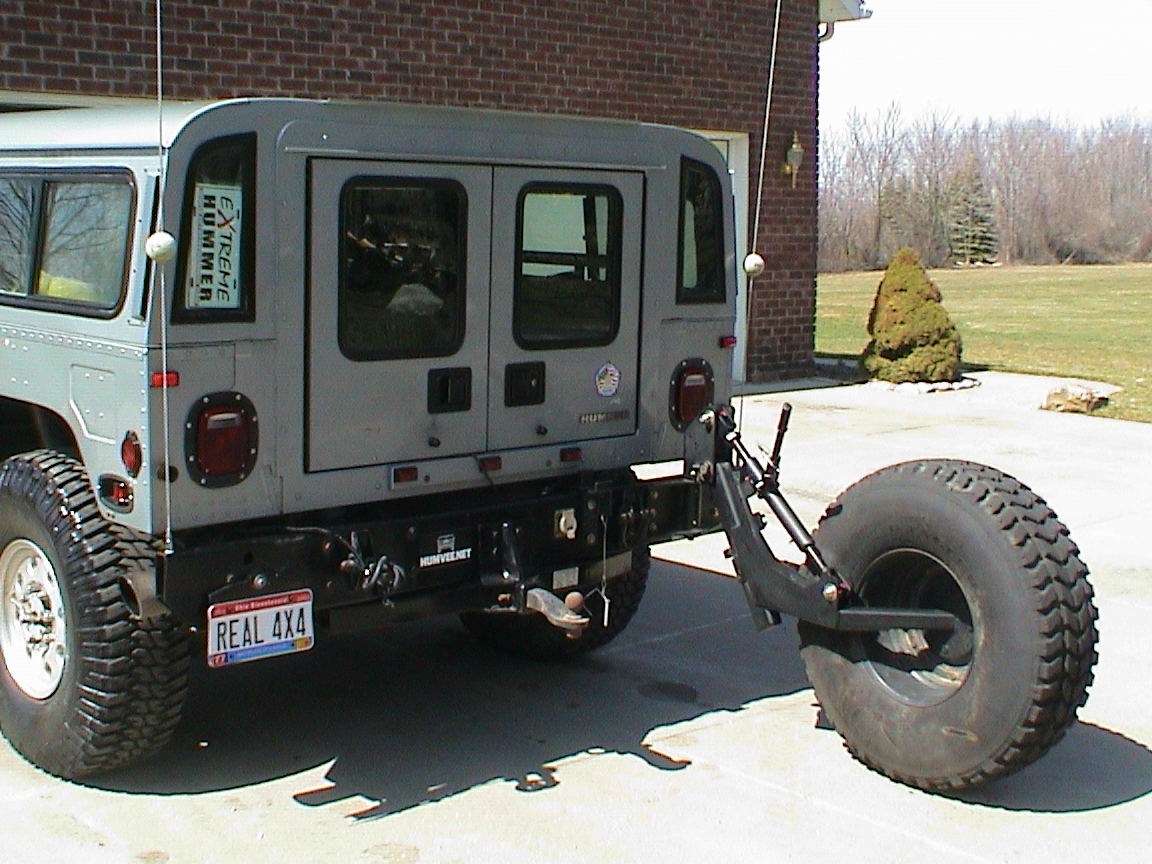 Our H1 Tire Carrier is based on our HMMWV military design. Features Include:
. Mechanical Ratchet Assist to Raise/Lower Spare Tire
. Black Powder Coat Paint
. Rated for Tires up to 165 lbs which includes tires with runflats
. Accommodates 16.5 and 17 Wheels.
. Fits Tire Diameters up to 38"
. Clearance for CTIS Fittings
. Easy Bolt on Installation - No Drilling.
. Only Adds 15.5" to Length of Vehicle with Standard Tire. Click here to see drawing.
---
We would love to hear from you. Please click here to contact us.